Welcome to THE CLUB/Lake Gaston Resort!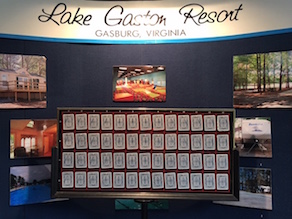 We want you to visit us and we'll put our money where our mouth is! We'll give you between $50 and $200 from our Instant Cash Game Board just for visiting us for about an hour.


---
It's Easy to Get Your Money!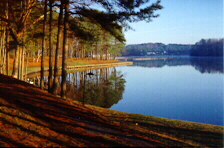 Fill out the information below and pick an appointment date and time for your short visit to Lake Gaston Resort. Then bring the appointment confirmation email that will be sent to you and meet us at your selected time. During your visit, we will provide you a preview of the resort amenities and then award you with your winnings!

Details of Your Visit:
Schedule your visit
If married, both spouses must attend.
You must not have previously participated in any other promotions sponsored by Lake Gaston Resort. This offer cannot be combined with any other offer/promotion being conducted by Lake Gaston Resort.
Please Note: This is not a Time Share promotion.
(Our programs are much better!)
---
Book Your Appointment Time Now!
Submit your information below and then you will be able to select the date and time of your visit on the next page.
---
CONSUMER DISCLOSURE: This promotion is being sponsored by THE CLUB/Lake Gaston Resort PO Box 426 Gasburg VA 23857. This promotion ends on December 31, 2023. Units available - $50 - $200 Instant Cash, 500; odds of receiving: 1:1; Retail Value: $50-$200;
Details of Participation: During your visit, you agree to attend a fun and informative presentation regarding our various camping and vacation programs lasting approximately 45 minutes. If married, both husband and wife or significant other must attend the presentation together. This offer is valid only for First Time Visitors who have a valid driver's license issued in the United States. This offer may not be combined with any other offer sponsored by Lake Gaston Resort. Offer is limited to one per family or household or vehicle. Members and employees of Lake Gaston Resort or those who visited under previous promotions are not eligible for this special promotion. Participants must have a household income of at least $50,000 and must be at least 25 yrs of age.
---