Choose and Purchase Your FFC Membership Online!
Below you can find a description of each of our Family Fun & Fitness Center membership packages. All membership packages include the use of our bowling center, indoor shuffleboard and video arcade areas. Decide which one's right for you and click the 'Purchase Now' button at the bottom of the page. Then you will provide some brief information about youself, pay for your purchase with Paypal, and then you'll be all set to use your membership! All major credit cards are accepted.

All FFC Memberships receive a 10% discount when you purchase online and pay in full! Monthly purchases are only available online and do not qualify for the 10% discount.

All prices shown below are regular prices, discounts will be applied at checkout.
Pay Monthly!
You can also pay for your FFC membership on a monthly basis for any of our annual memberships. Just select the Monthly Payment Option on the next page.
Don't Pay Now, Check Out With 'Bill Me Later'!
Don't forget, you can select no payments and no interest for 6 months when you select the "Bill Me Later" option when you check out. What a great way to start your experience at THE CLUB/Lake Gaston Resort!
Bowling Membership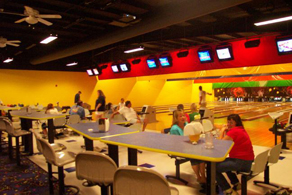 Your Bowling membership allows you to bowl anytime there are open lanes. You also receive a discount off of the regular price on all the games that you bowl. Plus, the individual membership comes with 2 free games of bowling each month (a $108 value), while the family membership comes with 4 free games of bowling each month (a $216 value). Your membership actually pays you back more than it costs!

Individual - $50 per year, Family - $100 per year.
Exercise Membership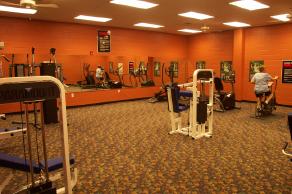 Your Exercise membership allows you access to our equipment anytime we are open. All equipment is resistance style, no free weights. Work off those extra pounds and look great!

Individual - $420 per year, Family - $600 per year.
Racquetball Membership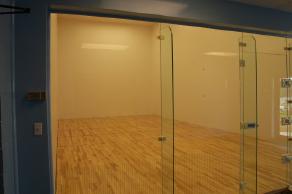 Your Racquetball membership allows you access to our racquetball court anytime we are open. Eye protection is mandatory anytime someone is in the court. All equipment is provided. Nothing is more of a workout than a fast game of racquetball! Cardio workout extreme!

Individual - $360 per year, Family - $540 per year.

Water Aerobics Membership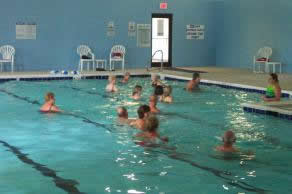 Your Water Aerobics membership allows you to attend our aerobics classes. Classes are held at 9:15AM on Monday, Wednesday and Friday. You will also receive 6 coupons each month that entitle you to attend the classes without charge. If you have exhausted your monthly supply of coupons, then you pay just $5 per class. Man or woman, young or older, everyone loves water aerobics!

Individual - $240 per year, Family - $440 per year.

Pool Membership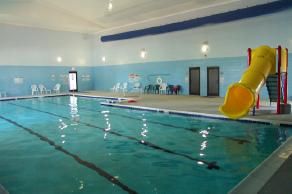 Your Pool membership allows you to swim anytime the pool is available for open swimming. Everyone knows that swimming is not only good for you, it's fun!

Individual - $480 per year, Family - $720 per year.

Leisure Membership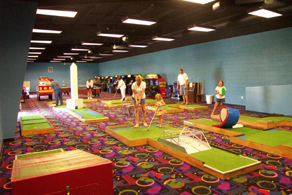 Your Leisure membership allows you to have all of the above memberships at one low price. It also allows you to use our outdoor pool, tennis courts, and basketball court. It's the best deal of all!

Individual - $670 per year, Family - $850 per year.

Have you decided which one you want? When you have, click on the button to purchase!