Welcome to THE CLUB/Lake Gaston Resort!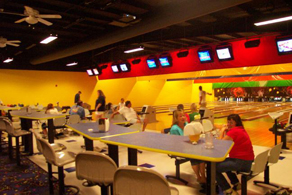 Brand new for 2021, purchase our exciting Affiliate Program! For a small fee, you can enjoy all that Lake Gaston Resort has to offer, including camping, swimming, tennis, motel accommodations, and even bowling! All at reduced "Affiliate Program" rates!
---
Here's all the details:
Price - only $149.
First 2 camping nights of your first visit are FREE! (a $210 value).
Alternatively, use your $149 purchase for one night in a waterfront motel room (a $99 value), however a 2 night minimum stay is required.
All other visits you pay reduced "Affiliate Rates" for your campsite ($79/night).
Receive reduced "Affiliate Rates" for a waterfront motel room ($99/night).
Come as often as you like, no restrictions on number of visits.
Reservations are required and can be made up to 7 days in advance of arrival.
Stay up to a total of 7 nights out of any 14 night period.
Stay anytime - no blackout dates.
All reservations subject to availability.
No Maintenance Dues!
No sales presentation is required, however you must sign the Affiliate Membership documents and have your picture taken in order to receive your Affiliate Membership Number and membership card.
Your purchase in the Affiliate Program is good for an entire year!
Wow! It seems too good to be true! But it is true! Be part of the best camping resort in the Mid-Atlantic region! Be part of Lake Gaston Resort!
Hurry! This Offer is Limited!
This is a special offer and the ability to purchase this promotion may be terminated at any time.
It's Easy to Buy!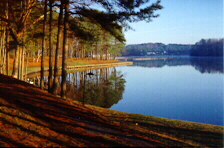 Fill out the information below and pay with your credit card or PayPal account on the next page. Remember, you have a year to use your 2 free nights. Also, you can read the Affiliate Program Terms and Conditions by clicking here.

Purchase Now!
Submit your information below.
---